Summer fun means summer toys,  and who better to kick off this season of play than Kelly Ripa and Ryan Seacrest. The most playful (and Emmy Winning) daytime hosts on TV know a thing or two about great play. Here are the toys that made the cut! By the way, it's not easy to make it on the show. It's a lot like showbiz. More than 30 toys "audition" to be the ones that the hosts play with. After we narrow down our initial list from the many dozens of toys that are submitted, we spend an hilarious afternoon at the studio trying out the toys with the producers and the crew. There are things you'll never see on TV, like the time we lost the R/C helicopter up in the light grid. (Fortunately, we had another. The original one fell to the floor some months later.) There are some memorable things that have happened on TV, too, like the time I slipped on the Slime, or stood in a pool of slime with Kelly and Josh Groban. It's really all about the fun, and no one is more fun than the people at this show!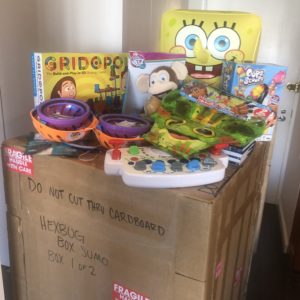 Then there's the fun of living with the toys for several days before the rehearsal. Talk about taking your work home with you. But it's all in good fun, and it's such a privilege to be able to share all this great play with the Live team and their audience. So check out the list of toys below, and we hope that you'll find something that you'll want to add to your summer fun! (We've listed them here in the order they appeared on the show.
Click the "Where to Buy" links in each description to find how to get these!
And don't forget to let us know which ones are your favorites.
Kid Trax Spider-Man Dune Buggy from Kid Trax
Ages 3-7 years. $349
Where to Buy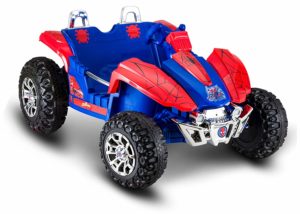 Kids love powered ride-ons, and this one is super fun when you're chasing down bad guys. It's got a lot of great detailing, two forward speeds, reverse, rechargeable battery and the special Power Trax tires that make it great to drive. It's easy to use, too, for younger drivers. (Of course be sure to drive in controlled situations with proper supervision.)
Cozy Coupe from Little Tikes
Ages 18 months-5 years
Where to Buy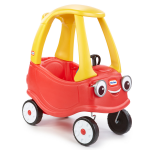 What's bright red, 50 years old, and the best-selling car in the U.S.? Believe it or not, it's the Little Tike Cozy Coupe. This rollicking ride-on has put three generations of kids in the driver's seat. It's a play pattern that never gets old. Designed to be powered by foot-to-floor action, it lets little kids feel big as they tool around. One of the things we like about this is its simplicity… and its classic play and design.
Dozer Toys from Handtrux
Ages 5+ $13.99-$17.99
Where to Buy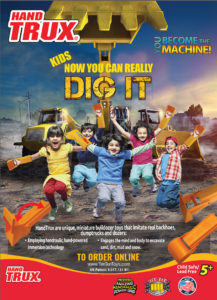 These are some of the most awesome sand toys we've seen. Kids use the power of their arms on these sturdy toys to dig, build and play in sand. You can own the beach building fun with these. Plus, there's lots of imaginative play as you use the original scoop, bulldozer and dump truck. The engineering is inspired, and kids are able to use a lot more leverage and a lot more power to build bigger and dig deeper.
Light Up Hoops & Ultra Light Hoops from Kess
Where to Buy
Ages 4+ Light Up Hoops $9.99; Ultra Light Hoops $14.99


It's the perennial summer toy that's better than ever. Hula Hoops with LEDs inside that are motion activated provide lots of hooping fun for kids and some adults. The colors are vibrant and the lights are bright. Try these at dusk to really light up your neighborhood!
Super Scarab Putty from Crazy Aaron's Putty
Ages 3+ Mini $3; Super Scarab $14; Super Scarab Mega (1 lb.)  $50
Where to Buy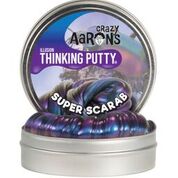 Who would have thought there could be an entire toy company built around putty? Crazy Aaron has made the most innovative, most diverse and super fun collection of putty that is almost impossible to put down. We love all the different colors, textures and features. But you've got to admit, having a 25-pound blob that you can use for a tug-of-war is pretty cool.
Zax from Zing
Ages 4+$9.99
Where to Buy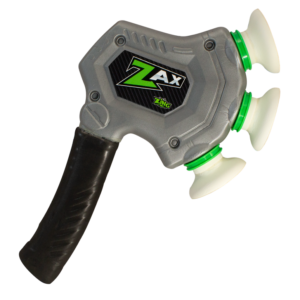 Did you know that axe throwing is "a thing?" I didn't till I encountered this toy. And it's become one of my favorites. It replicates the currently popular trend of axe throwing (Yes, you can go places and pay to hurl a real axe at a target.) in a way that's kid friendly. You'll be surprised how much fun this is. There's a bit of a learning curve to get it right, but developing the skill is a major part of the entertainment. We found that a sharp flick of the wrist that allows the axe to fly end-over-end is going to be your best bet. Check it out. And then try to put it down.
Ryan's World Head Splat from Far Out Toys
Ages 5+ $16.99
Where to Buy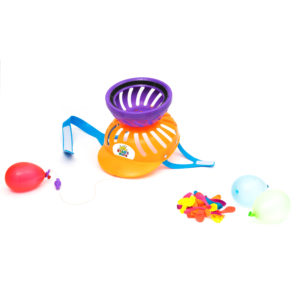 Okay, this is really funny. You know how people like to hit each other with water balloons? Well, now you may end up hitting yourself. Seriously. This crazy contraption is a hat with a basket on top. Attach a water balloon to the string, and then try to swing it up into the bowl on the top…without bursting it and drenching yourself. We don't know what's more fun…taking your turn or watching your friends try it themselves. It's pure soaking silliness!
Double Juggle from Yulu
Ages 6 + $9.99
Where to Buy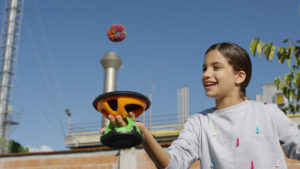 We couldn't wait for this one to come out. We got to play with it months ago when it was still in development, and, wow, is this fun. It's a kind of classic ball toss, using a squishy ball and bouncing it off the trampolines as you pass it back and forth. Separate the pieces for a two-person challenge, or when you get really good with it, put them together and try all sorts of stunts. In the vein of Yo-Yos and Hula Hoops, this is a time-tested summer time pastime!
Wicked Mega Ball XL from Wicked Vision
Ages 4+ $14.99
Where to Buy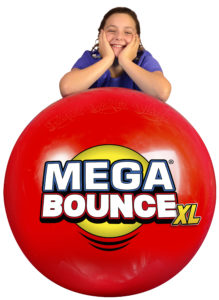 This is an amped up version of the traditional playground ball. Blow them up (a pump is included) and come up with all kinds of games. We really like the tough construction that's designed to stand up to lots of play, and what better way to keep kids active? They're a great value, too!
Greenville Garden Station from Kidcraft
Ages 4+ $149.99
Where to Buy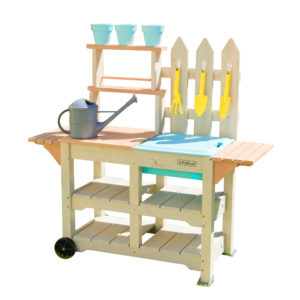 This beautiful garden bench is designed for young plant lovers to care for their gardens just like grown ups. Beautifully designed and constructed, it includes all the accessories kids need. Plus, it's on wheels so you can roll it around as needed to tend to your growing garden.
Wave-A-Bubbles from Zing
Ages 4+ $4.99
Where to Buy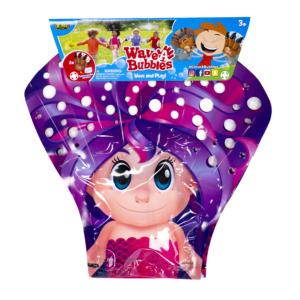 They're bubble wands you wear on your hands! Make tons of bubbles with just the wave of your hands. The set comes with everything you need with a bag of bubble solution packed inside. Open up, dip, wave, and fill the air with great bubbles.
Gazillion Bubblecycle from Funrise Toys
Ages 3+ $19.99
Where to Buy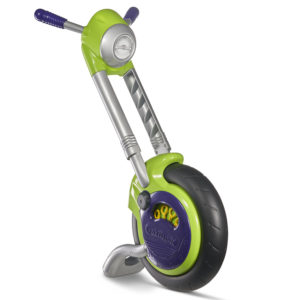 Hit the open lawn and leave a stream of Gazillion Bubbles in your dust. This imaginative toy gets kids active and imagining as they fill the air with bubbles. High quality Gazillion Bubbles fluid powers the fun that will last for hours!