The Playground Podcast
Now Live Apple, Spotify, and More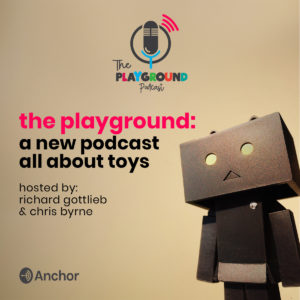 Join The Toy Guy and toy expert Richard Gottlieb from Global Toy Experts as we talk about all things play.
Whether you're a consumer, toy industry professional, inventor, or just a kid at heart, you'll want to listen in as we cover a wide range of topics related to toys, society, play, the toy and children's entertainment business and, of course, a look at some of the classic toys and toy history that shaped us and our culture.
Drawing on their own expertise and in-the-trenches experience of the toy industry, child development and products, Chris and Richard will be joined by experts in various fields to have.
Click here to hear all the latest episodes!
Here's what's new…
Recent Episodes