As we shelter at home during the Coronavirus pandemic, play becomes more and more important to relieve stress, pass time, forge connections and keep the mind engaged. In a previous post, we have discussed the ways in which play is essential for development, managing emotions and stress, and for entertainment and self expression. It's impressive to see how toy companies have responded with resources to help parents, caregivers, and anyone who likes to play.
Before we go into a list of these resources, a bit of history. Currently, the Toy Association, the group that has represented members of the industry since 1916, is actively promoting play as essential. There is precedent for this at a governmental level. After the two World Wars, the industry successfully got the government to declare toys as an essential industry, and we hope they'll do it again. This means being able to continue operating even if things are closed down. Obviously, manufacturers will heed all orders, but the goal is to keep kids playing as we all go through this together.
It's important to add: Some of the programs here are for trial subscriptions that may require a credit card to purchase. This is a great opportunity to try things out, and, after all, the development of good materials is not inexpensive. Our recommendation is that when signing up for a trial, monitor how much your kids are using the software, and by all means continue if it's working for you. That helps companies continue to offer more and better content.
Toy Companies Respond
We've really been excited to see how toy companies have created resources for people at home. These are opportunities to help kids come to terms with what's going on, play with favorite friends and engage in online activities. Scroll down to find ones that you like, and be sure to share.
We'll keep updating this post as we find more, and here they are in no particular order.
Helping Kids Deal
Playmobil created an entertaining, and informative, video that explains Coronoavirus, and how to stay safe during this time. Definitely worth checking out:
Helping Kids Play
Here are resources we've found that are definitely worth a look:

Play Monster has unveiled a full page of fun on their site designed to give kids and families a full range of great play experiences. You can choose from free daily puzzles, online Stratego, activities, games, and even lesson plans. Sign up for their email list, and you'll stay on top of all the cool stuff they're posting.
The Toy Association through their Genius of Play web site have committed to helping people at home during this time.
Crayola's At Home Hub houses 100s of Craft Tutorials with complimentary How to Videos and Craft recipes, providing families with fun, clever and easy to do creative activities.
Every Tuesday and Thursday at 1PM/ET, Crayola will be launching LIVE crafting events on Crayola's Facebook page. Hosted by Craft influencer Lynn Lilly from Craft Box Girls

.

Each episode will feature family friendly on trend Craft Activities and will encourage viewers to share their creations via #crayolacrafts.

Every day at 3 PM/ET on their Facebook page, Crayola will premiere a Crayola Create it Yourself Craft Tutorial video, featuring fun daily Craft activities to easily make at home.
Crayola.com/athome is also the go to source for an endless and varied supply of Free downloadable Coloring Pages.
Hasbro's Bring Home the Fun portal is a comprehensive portal with all kinds of great activities. There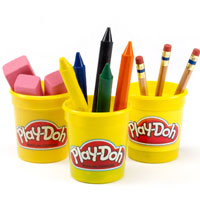 are "parent solutions," things to watch and plenty to do. In addition, because children love to help, and Hasbro has a long history of activism and support on behalf of kids in need, there are areas where you can support such great causes as No Child Hunger and Save the Children.
Mattel's Play Room is similar with lots of activities and advice for parents. Under the banner, "Play is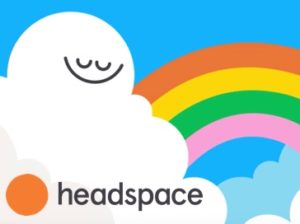 never cancelled," the site includes activities for their most popular brands, as well as tips and curated content from other areas. We're particularly happy to see tips for meditation in cooperation with Headspace that are geared specifically for young, first-time meditators. Like Hasbro, Mattel has a long history of supporting children and children's causes.

Horizon Group USA, a leading toy and crafting company is making resources available online to keep kids busy designing their own unique creations! In addition to the company's many sets that are available online, the company has launched  Craft Project Ideas, a dedicated site that has  various projects for kid, many of which only require easily available household items. Parents can easily search for projects based on their children's age, theme, material and season using the "Project Finder" in the top right corner of the site!
There is no question that this is a stressful time, particularly for little ones who may not fully grasp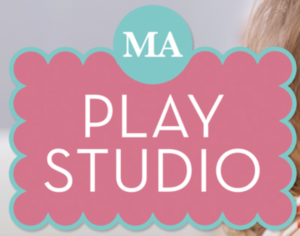 everything that's going on. That's why doll play can be so important. It helps kids process emotions, some of which they may not fully understand, as much as it inspires creativity and role play/nurturing. Our friends at Madame Alexander have created the Madame Alexander Play Studio, a resource with lots of play ideas, craft ideas, videos and some nicely done information for parents. This might be a good time to remind parents and caregivers that by engaging and watching your kids during this type of play, you may get some insight into how the children are experiencing, internalizing and expressing their responses to the current situation. And co-play is totally cool all on its own!
Helping Kids Learn
As noted in other posts, play is so important right now, as are all types of play. If kids are going to school at home, remember that recess is an important part of the school day. But when it's time to be more academic, there are companies that are providing materials that can support school-at-home initiatives.
One thing that it's important for parents and caregivers to remember is that you're not teachers. When your kids go back to school, chances are they'll be able to catch up very quickly. So don't stress it, and don't make performance on assignments a point of conflict in your home.
We've spoken to a bunch of parents who are encouraging kids to do "At Home Projects." Pick a subject that a child is interested in, and then use online resources to do research. You can cover almost every academic discipline this way…and create something that the child is invested in pursuing.
There are some traditional resources as well.

Carson Dellosa Education is offering a wide variety of free, printable worksheets arranged by grade level that you can download and print. They are offering more than 850 different options covering math, science, history…and fun. We were impressed  by selections on the Constitution, Amelia Earhart, cool seasonal activities, and the smart classifications by grade level.
Meanwhile, back at Crayola, the Crayola At Home Hub mentioned earlier has also
added some very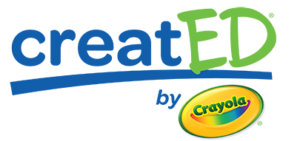 solid curricular activities.
The creatED by Crayola platform (Get it?) is designed for both educators and parents and includes a bunch of great free resources:

Talk about your powerhouse triple threat! Learning Resources, Educational Insights and hand2mind have launched a range of online resources, tips and more to help families encourage learning during active play.
LearningResources.com, EducationalInsights.com and Hand2mind.com, have posted a wide variety of complimentary, family-friendly resources including advice, DIY projects, printable activities and more, to help keep kids learning and engaged through meaningful play.
Whether parents are seeking creative and exploratory experiments or early learning academic workshops, these tools were designed to make at-home learning entertaining and engaging. To ensure parents and children have enough to stay productive throughout these potential extended closures, each company will continuously update their websites with new materials in the coming weeks and beyond.
As the days go on, do what you can to keep your spirits up, know that you'll get through this time, and we'll all emerge safer and, hopefully, closer on the other side.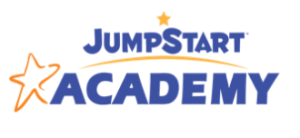 Jump Start Academy is making its Jump Start Academy Math  available free through August 31, 2000. The curricula follow standard content for grades K-6, and it can help kids practice and master core math concepts at the different levels. The interaction is largely intuitive, but some kids may need a little help with the different operations (drag, click, point, etc.) on various levels. This may be good for trying this out for a while, but starting in September, it goes to a subscription basis, which is about $80 for the year. Their other titles for Preschool and Kindergarten curricula are available with a free 7-day trial followed by a $39.99 subscription.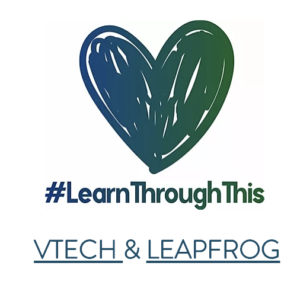 LeapFrog and Vtech are offering extended trials on their LeapFrog Academy and have created a special  Learn Through This portal. The companies' learning software can be played on a variety of platforms. If you find you like these after the trial period, they are offering reduced pr
iced 6- and 12-month subscriptions at $24.99 and $39.99, respectively. We've consistently been impressed by the pedagogical structure of this content, and if your kids get into it, this is one subscription that might be worth it.
Creating the Next Generation of Toy Inventors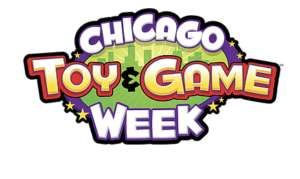 One of the things we love is when kids tell us about the toys and games they've made up. From an educational standpoint, creating a toy or game touches on so many academic disciplines, and it's super fun for solo or group play.
This might be a good time to make a project out of creating a toy. The Chicago Toys & Games (CHITAG) Group CHITAG is inviting kids to enter its Young Inventor Challenge. Using its free resources, which includes a Design Guide, kids can learn how to create their own toy and game ideas from start to finish and then enter the contest! There are also fun videos and articles kids can watch to get inspired.
Serious Fun
Getting kids to wash their hands for the appropriate amount of time (or any time) can sometimes be tough. I mean, what do parents know, really? I'm kidding about that. But if you're having a hard time getting kids to wash for the right amount of time, you need to call in a rescue team. Spin Master has created a video featuring the pups of Paw Patrol that will encourage kids to scrub away for the right amount of time. It's Paw-riffic! Check it out:
Giving Back
Chances are if you're reading this that you're among the fortunate in our culture. Not everyone is so lucky, so it's impressive to see toy companies stepping up to create activist programs that will really support people at this time. These are companies with visionary leaders, and we're moved by their engagement and commitment. Please consider supporting these programs if you can.
MGA Entertainment (MGAE) is turning its design capabilities and its talented staff to the creation of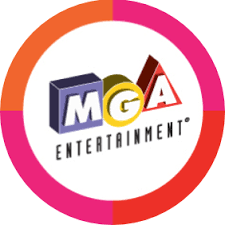 Operation Pac-Man. Under this initiative, MGAE has purchased hundreds of thousands of protective masks, which they have donated to our brave doctors and nurses in the hospitals who are risking their lives to fight for us. An additional shipment of goggles and protective shields, which MGAE has purchased and will donate, are on the way to the U.S. and will arrive this week.
The company launched www.MGAEcares.org, an online destination for Operation Pac-Man, to raise additional funds to procure vitally needed personal protective equipment (PPE) for our healthcare workers risking their lives on the front lines of this war.  MGAE CEO Isaac Larian and the company are committed to matching donations raised by the public.  All the money donated will go towards procuring more PPE for our healthcare workers. To kick off, MGAE has proudly committed $5 million of its beloved children's brands L.O.L. Surprise! to Operation Pac-Man.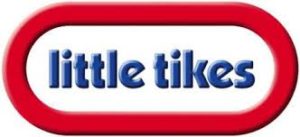 In addition, the incredible designers and engineers at MGAE and Little Tikes have invented a prototype of a ventilator that's being tested at UCLA right now.  This unit will address the supply shortage of the current ventilators being used at a fraction of the cost.  Once clinically approved, the Little Tikes factory, located in Hudson, Ohio, will begin mass production for immediate distribution to help protect our brave medical professionals.
VTech Electronics North America is working with AdoptAClassroom.org to support the teachers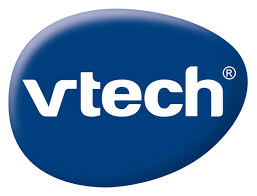 and educators who are going above and beyond to make distance learning a success for their students and communities.
As schools remain closed, many parents are getting a fuller picture of the important role teachers play and the scope of their responsibilities. To support educators faced with the challenge of recreating the classroom from home, VTech Electronics North America has pledged to match all donations, dollar-for-dollar, made between March 31 and April 3, to AdoptAClassroom.org's COVID-19 Disaster Relief Fund, up to $50,000. The fund will be disbursed to high-needs teachers and schools impacted by COVID-19. AdoptAClassroom.org is working directly with educators, schools and vendor partners to identify their needs and get tools in the hands of students to make sure the learning doesn't stop
Stay healthy. Stay safe.
And keep playing!