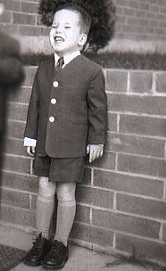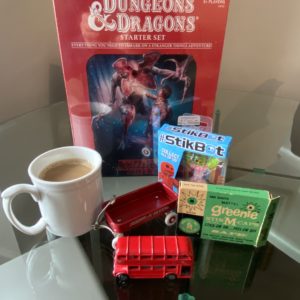 Yes, I know that's a clickbait headline, but while it's a bit dramatic, it's actually correct. These are challenging times, unlike anything most people alive today have ever encountered. So, before we get into any kind of discussion, it's imperative to reinforce that personal safety, social distancing and staying safe and healthy are our primary concerns in this difficult time. Please follow all local guidelines and directions to protect the health and well-being of  yourself and your family.
As challenging as this time is for adults, it can be really difficult for kids. Routines are upended, what once seemed like clear sailing has now run aground. Particularly at this time of year, missing rites of passage—weddings, graduations, senior weeks, school shows and so much more—to which kids (and families) have looked forward to for a long time are bound to create frustration, disappointment and anger. That's natural; many of these will never return, but none of them are worth the danger of contracting this devastating illness.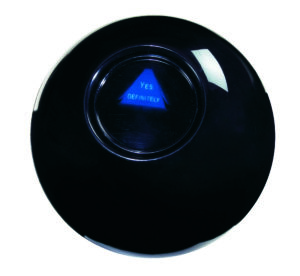 Not to be too naïve, but perhaps getting through this together will create memories of this unique time that will last a lifetime. They won't be the ones we looked forward to, but they will forever mark this place in history. My sincerest hope is that for those of us who survive this, we will emerge with a stronger sense of community, a visceral sense of what's truly important and a greater appreciation for the many blessings of life. At this writing, we don't know how much darker it gets before it begins to lighten, and all we can do is do what we can. We wish you the easiest, safest time through all of this.
(Check out some specific toy recommendations here. Then, read on!)
So What About Play?
 Play is always important as a learning tool, a source of relaxation, a social experience, a platform for imagination and self-expression, and so much more. While kids are stuck indoors or outside in controlled environments and social distancing, consider play not just a relief from boredom but an essential pressure release valve.
Here are some real benefits of play at this time:
Stress relief.Changing your focus can be very healthy. Taking a break to laugh, play a game or move a muscle can lighten the outlook for people of any age. Remember, parents are modeling responses that children will internalize, so creating positive memories can be good for everyone.
Time to connect.With so many activities closed down for the time being, now's the time to spend time really connecting with other members of the family.
Time to disconnect.Maybe this is time to take a quiet walk, enjoy being in nature, always within the context of social distancing, or have time away from rushing about. Traditional books are great, too. Think about that maybe it's time to become a human being, rather than a human doing, at least for a little time every day. (For some kids, meditation can work even at young ages, too.)
Creative expression.Whatever is going on, finding outlets to express emotions, whether through drawing, painting, writing, making videos, or any creative endeavor can be very positive as kids process their feelings about what's happening around them. (See "Stress Relief" above, too.)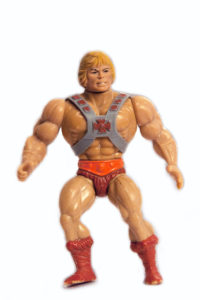 And Some Tips for Parents/Caregivers:
Let kids plan their own free time. The worst thing you could say to Mrs. Byrne (my mom) was, "I'm bored." She believed that if we were fed, clothed and educated, what we did in our free time was on us. In other words, let kids come up with their own pastimes. You can set ground rules, of course. This can be very empowering to kids and actually teach them a lot about "internal locus," the idea that they are in control of their lives. That's an important lesson!
Encourage kids to participate in the family in ways they haven't before.For instance, let the kids get breakfast. You don't have to be a Michelin-ranked chef to pour cereal or make toast. What else can they do that you might not have let them do before? You'll be amazed at how competent your kids really are.
Look for inter-generational activities. Maybe it's time for you to sit down and play video games with your kids. It's not about being good at it, it's about sharing the experience, and allowing the kids to be the experts teaching the parents. With game systems now increasingly part of the family entertainment system, I'm guessing that many parents are no strangers to video games. And if you're worried about kids rotting their brains, a lot of games, even the most popular, challenge kids to problem solve, plan ahead, consider character relationships and all kinds of hierarchies, from powers to environments. When that's done, pull out the checkers or a deck of traditional playing cards (and learn Go Fish or Gin Rummy.
Build play into your routine.A lot is being written and said about keeping routines in this time, but even if you're trying to keep kids doing schoolwork, they still needrecess. One of the important parts of doing schoolwork at this time is the ability to create structure and focus. This is more important than accomplishment. Before you send me angry comments, consider that you're not a teacher, and when everyone comes back, most kids will be on the same level. While there are studies that show "summer learning loss," I am unconvinced of the effectiveness of those research methodologies, and none of those measure the benefits of free time, social play, self-directed activity or more on the development of the whole child, much of which can occur in the summer. A child who learned the mechanics of long division can relearn that relatively easily. But a time of unfettered creativity lost is lost forever. In other words, don't worry that it takes some time to relearn quadratic equations, worry that your child will be robbed of the esteem and character-building benefits of play in all its forms.
Create a balanced "play diet." This is important at all times, but this is an especially important time to encourage a variety of play experiences. Arts and crafts activities, such as anything that is manipulative, helps release chemicals that calm and encourage focus. Gross motor play expends energy that builds up when kids are sedentary. (Stairs are excellent for this kind of play.)
So What Toys & Games Work?
I'll put up another post with some specific suggestions of current and classic toys that we really love, but start by thinking about what's already in your home. Many people have tons of toys on shelves that they haven't thought about in a while, so here are some ideas:
Action Figures—Great for story-based creative play, and good for solo play as well.
Jigsaw Puzzles—Quiet times and stress relief.
Foam Sports Toys—Yes, you can be active in the house!
Construction Toys—Like puzzles, they provide quiet times and a change of focus.
Whatever Is In Your Toy Box—Now's the time for you to be creative. Make up games, imagine and play!
Oh, and books. Lots of books. Always were my go-to. Reading aloud as a family can be done with social distancing. It's like creating a living podcast, and it certainly helps with language, reading and other skills.
Stay safe! Stay healthy!! Keep playing!!!