School's out early. Weather's getting warmer. Most traditional vacation activities for kids are cancelled. Welcome to the summer of Coronavirus. It may stress out some parents and caregivers, but let's look at the bright side, shall we? Our prediction is that, with certain obvious restrictions to keep kids healthy, this may end up being an "old-fashioned" summer. In other words, without highly scheduled time and parents who may have other things to do, not to mention restrictions on travel, kids may be left to their own devices to a large extent.
This can be a good thing. Allowing kids to come up with their own activities, follow their own interests, or simply do nothing at all, can be very positive. I've been a huge advocate of doing nothing for many years. No, that's not advocating laziness. The fact of the matter is that doing nothing is very difficult for kids, and so a little goes a long way, and kids are soon coming up with things they can do. These kid-generated activities and play are empowering, exciting and engaging. When kids are in control, they tend to immerse themselves in projects or play, and while the results can't always be measured in academic achievement, we're talking about encouraging the whole child. From projects to play, here are some ideas that might help make this summer, if not the best ever, certainly one that will be remembered for a time when the kids ran the show.
Finding a Project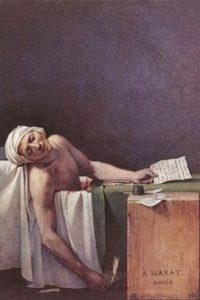 I distinctly remember one summer when my older brother and I became fascinated with the French Revolution. I think my brother had been introduced to it in his seventh grade history class. We started reading everything we could find on it from the public library and form my teacher parents' tremendous book collection. This showed up in our play as well. Having been inspired by the murder of Marat in his bath, we would intrude on each other's bath time with a rubber dagger and enact that with a lot of laughter and splashing. I remember my mother saying with a sigh as she made us clean up the bathroom, "Well, it's history."
You may not want to go that route, but finding a project that kids can research online can be quite fun. The availability of resources online make research easier than ever for kids, though we always recommend vetting sources.
There are also household projects you can engage in. Paint the garage, the basement, etc. Even young kids can learn to use a paintbrush, and the resulting sense of accomplishment can be rewarding and empowering. This is a great time to learn gardening, cooking, or anything that interests kids. Materials can be purchased online, and, again, giving the kids the control of their time and activities is a wonderful thing.
Toys and Play
If you're able to be outside, this is a great time for active play. When it's rainy there are arts and crafts can be perfect pastimes. If you're looking for some new playthings to add to your toybox, here are some that we've been enjoying playing with. And keep checking back to this post as we continue to add more fun toys we're finding as summer begins in earnest.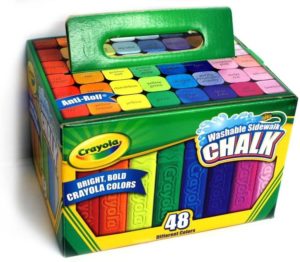 Crayola Sidewalk Chalk from Crayola
Ages 4 and up
$4.99 and up
Where to Buy
There's probably only one other summer toy as classic as sidewalk chalk (and we'll talk about those next). Crayola consistently gets high marks for the array of colors, the durability of the chalk sticks (i.e.: They don't break or crumble as easily as others we've tried.), and, naturally, for the creativity they inspire. They come in a wide variety of package sizes, and we love the non-roll, square design that keeps everything close at hand. There are even special effects colors that add dimension and delight to kids' creations. At the beginning of Summer 2020, these can be a bit hard to find, as lots of people are preparing for stay-cations. One of the things we've loved seeing is kids leaving messages for their friends on sidewalks and driveways. But don't worry, as always, the Crayola chalk cleans up easily with a squirt from the  garden hose, or just let it fade and wear away, which it will.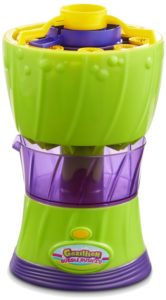 Gazillion Bubbles Bubble Rush from Funrise
Ages 4 and up
$19.99
Where to Buy
Bubble toys are the very definition of summer play. Bubble toys go back at least to the 16th Century and the invention of soap for household use. For years, Funrise has led the pack with its premium Gazillion Bubbles solution and innovative ways to play. Of course, there are tons of classic ways to blow bubbles, but we found the Bubble Rush completely delightful. Fill it up, set it going, and you won't be able to stop the fun. The innovative design allows you to capture excess bubble solution and return it to the bottle, so there's virtually no waste. Plus the amount of bubbles is completely awesome. It is probably best for outdoor play.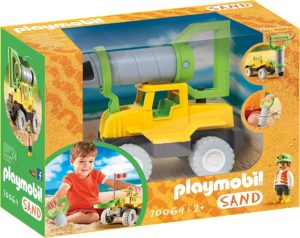 Playmobil Sand Drilling Rig from Playmobil
Ages 2 and up
$21.99
Where to Buy
This is a classic sand play vehicle with wheels that roll easily through sand, a borer that can be detached for digging, a Playmobil figure, and a sifter. It's all about open-ended, imaginative play as kids create and play. This will clean up quickly and easily with the hose, and it works fine for indoor play too when there's no sand around.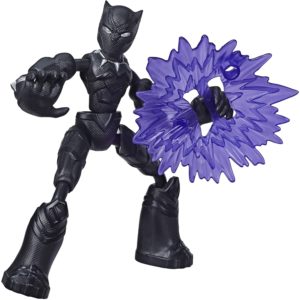 Marvel Avengers Bend and Flex Figures Assortment from Hasbro
Ages 3 and up
$9.99
Where to Buy
We were so impressed by these new style action figures when we first saw them at Toy Fair this year. They're bendy and flexy (as the name implies) and great for small hands creating all kinds of narrative-based play starring favorite Marvel characters. You can find Captain America, Hulk, Black Panther, Spider-Man, Iron Man, and many others. Where some action figures are designed for display, these are all about the active play and the stories kids create.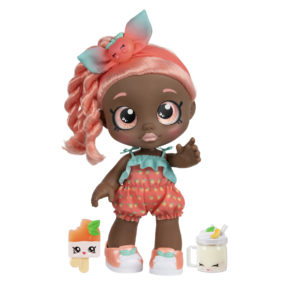 Kindi Kids Summer Peaches from Moose Toys
Ages 3 and up
$22.99
Where to Buy
These adorable dolls were one of the hits of 2019, and they're still going strong with new playmates to love. Here's why we love these dolls. They are the first preschool dolls that are all about best friend play. Usually, dolls for kids this age are either role play dolls where kids play mommy, or they're fairies, princesses or some other fantasy play. Kindi Kids are all about friend play. These are just like the friends kids are making in preschool, and with their bright colors and lovely fashions, it's all about peer play, and that's especially important when many kids have been away from their friends for a while.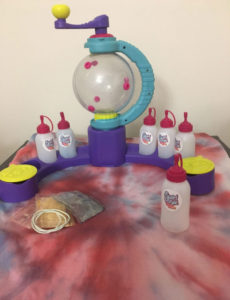 Swirl & Style Tie-Dye Studio from Yulu
Ages 6 and up
$19.99
Where to Buy
This is already one of the hottest selling toys of the year. Cast your mind back to the Age of Aquarius with all those groovy tie-dye fashions. And now, make them yourself in this all-in-one, complete craft kit. The secret to success is in the tying and the dyeing. Much as kids love all that, parents and caregivers will love that this is completely self-contained and has virtually no mess. The set comes with plenty of dyes, and you can fit a large t-shirt into the chamber. Seal, squirt, spin, and style!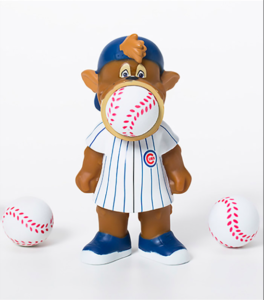 MLB Hog Wild MLB Poppers from Hog Wild
Ages 4 and up
$9.99
Where to Buy
Baseball is on hold till July, at least for now. But you can still show your team spirit and have a little bit of silly fun. The popular Hog Wild poppers have been interpreted for the Major League Baseball teams. So, while you're waiting for them to throw out the first pitch, you can have some fun popping action. These are great, novelty toys, and nice little gifts for fans who are itching for the season to start.
A Note About Blasters
We realize that blasters are a sensitive subject for some parents and caregivers. If it's not a type of play you want your kids to engage in, we firmly believe that you should always buy toys that are consistent with your values. That said, though, blasters are a very classic play pattern, and water blasters are iconic toys of summer, as are some of the variations on those like foam blasters and, as you'll see blow, marshmallow blasters. All types of kids have been engaging in this active, competitive and fun play for generations, and we believe that it can be a productive, active and positive experience for kids of many ages.

Marshmallow Blaster—Double Barrel Blaster from Zing
Ages 8 and up
$30.99
Where to Buy
These are simply hilarious. You can blast mini marshmallows across the room or outside. And clean-up and snack time are the same thing! The pump action blaster is easy to load, and you can project the marshmallows up to 40 feet. We've been playing with versions of these since they first came out, and we've never seen anyone who hasn't been charmed by these.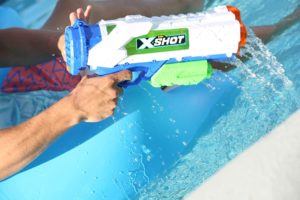 Zuru X-Shot Fast Fill Water Blaster from Zuru
Ages 3 and up
$9.99
Where to Buy
You don't often think about innovation in water blasters, but this one blew us away when it came out last year. We wondered why no one had thought of it before. Filling this blaster is as simple as opening the back, dragging it through a pool or filling it with the hose, and you're ready to go. In a pool, it takes virtually no time to fill, and that's an advantage when you're trying to have the upper hand in a water fight. Plus, like all the Zuru X-Shot blasters, it delivers great performance at a very good price.
As noted, watch this post for more toys as the season gets going, and even with everything going on that makes summer 2020 very unusual, take time for fun! You'll be glad you did!