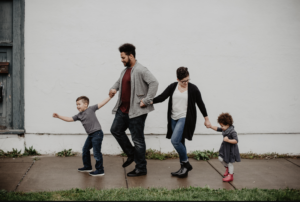 Even with cold weather, outdoor play is so important. For a change of scenery, the chance to run freely and, perhaps, even interact with other kids. And who doesn't want a break from sitting on Zoom? Quite simply, we humans weren't designed to be so sedentary. Fling open those doors and get outside. It will do you good!
Outdoor play can help children and teens cope with major global stressors, like the pandemic. In a study from North Carolina State University, 77% of 600 adolescents between the ages of 10 to 18 years surveyed believed that spending time outside helped them deal with stress. Researchers also found that youth participation in outdoor recreation and play activities is instrumental in building mental resilience.
And really, resilience is what they will need moving forward. As we discussed early on in the pandemic in The Pandemic & Kids: What Parents Can Do, this global experience is likely to cause generational trauma in children. The world changed in an instant once the pandemic began, and no one — not even adults — had a frame of reference for it. So we do what we can to help our children manage stress, even if it involves taking them out every day to play.
This is a challenge in and of itself. Your backyard is the safest outdoor space, but if you don't have one, it's best to go somewhere where you won't encounter too many people. You would also need to keep a close eye on your kids, especially the ones that like to test their limits on the playground. Here are a few tips to help keep your kids safe outdoors:
Make sure they mask up

Although most reported infections have been in adults, children can get infected with COVID-19 as well. Children under the age of two shouldn't wear masks for safety reasons, so it's important to protect them by keeping everyone else masked. Be sure to keep your physical distance from other people, and bring extra masks in case the ones your children are wearing get lost, damaged, or dirty. Another tip is to bring a hand sanitizer so you can wash your hands on the go.
Gear up for safety
Yes, we've all heard about how you were a lot tougher as a kid and survived, cuts and broken bones. But really, why would you? In today's world, letting kids run freely means taking advantage of the well-designed, and easy-to-wear, protective gear that's out there. Teach your children about playground rules, and make sure they follow safety precautions against injury. For activities like biking — where some falls or collisions can't always be avoided even if they're careful — make sure your child wears safety gear like helmets and pads.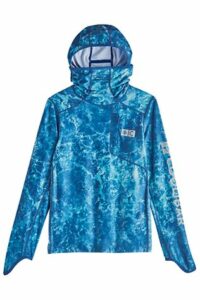 On sunny days, do cover them up as well. Children have thin and sensitive skin, so wearing sunscreen or sun-protective clothing from Coolibar can help keep them comfortable and stylish. These long-sleeved shirts, shorts, and hats can protect your child's body, face, and neck in breathable fabrics with appealing patterns and colors. Be sure to check for a high Ultraviolet Protection Factor rating while shopping for sun-protective clothes.
And while you're at it, score some stuff for you as well. Their stuff for adults is super cool. And we all know that the best way to get kids to embrace something is to model that behavior yourself. (I'm big into big hats in the sun, and I don't care if you make fun of me.)
Get pushy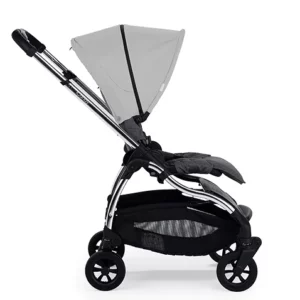 I live right by a park in New York City, and one of the latest things you see everywhere are pushchairs. They're great for outings, and there are many great designs that are great for the city as well as travel so you don't need to limit yourselves on where you can go. iCandy's strollers show how modern designs often come with thick all terrain wheels that can easily handle wet and muddy terrain. These models also come with ultra-compact travel systems that turn the stroller's cot into a car seat. If you want to allow your children to walk, a child harness can be attached to the pushchair to ensure they don't suddenly bolt off.
Make your backyard a destination
During the pandemic, we've all seen the importance of the backyard for kids and families. Families have made significant investments, and it's a controlled environment, not to mention a springboard for imaginative and active play.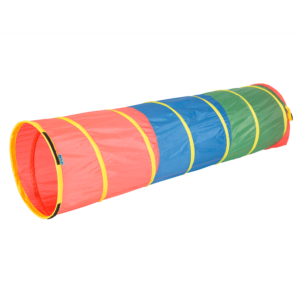 Try to invest in quality outdoor play equipment and limit possible hazards. Pick equipment that's just right for your child's stage of development and skills, but don't limit your choices at their age range too strictly. To kids them moving and burn off excess energy, choose a toy that encourages more movement, like the multi-color tunnel from Pacific Play. Crawling is good exercise at all ages, and is especially great for a child's motor development. This multi-color tunnel is tough for both indoor and outdoor playtime, but is still easy to clean and store, so you and your kids won't have anything to worry about.
We're all in the midst of the winter doldrums and uncertainty about Omicron and what's ahead. Of course, the only way out is through, but let's do it playfully. Now, get out. Outside that is!