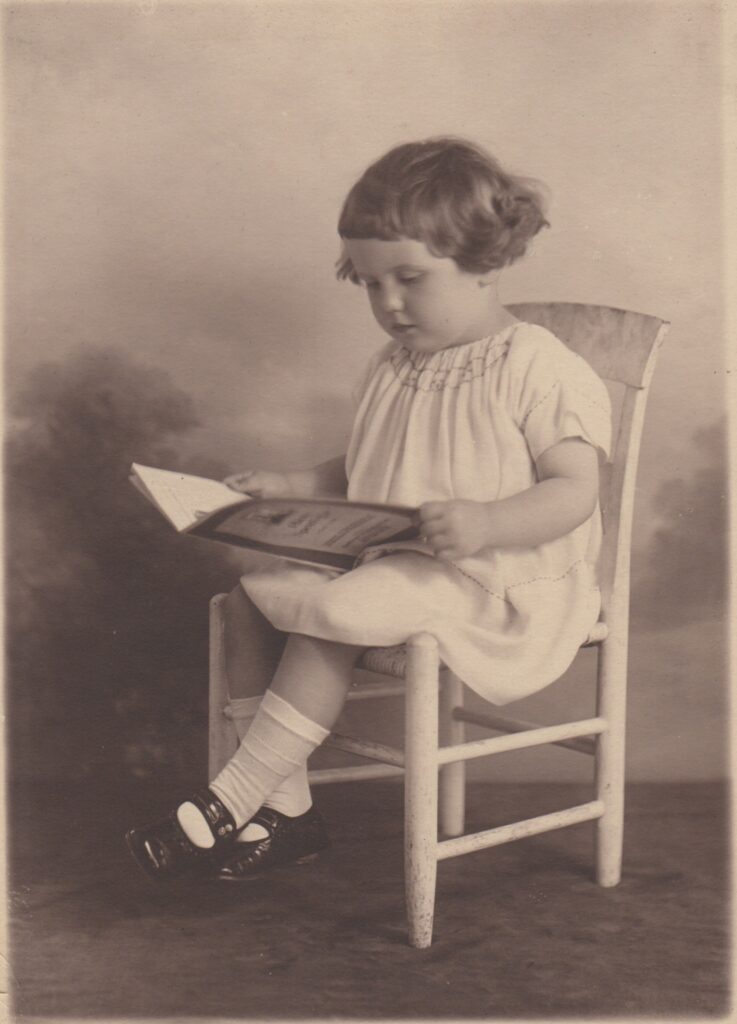 The back-to-school season is on us, and for the second year since the pandemic, kids are really going back—to real schools, in classrooms, with each other in person. That means a lot of household spending on goods related to the season, making it one of biggest retail seasons of the year.
It's also a big time for toys. There may be a few more weeks of play left in the summer, but we've seen over the years how important the "balanced toy box is." A lot of people think that "learning toys" is a dirty word, but we're out to change that. Most parents know that knowledge and information is a kind of currency for kids. They're proud to learn new things…and even prouder to show off what they know. Plus, when helping kids reinforce skills like reading and develop imaginations is fun, there's a lot of pride that comes a long with the play.
There's also something about a new new school year that's always exciting. I don't think adults ever grow out of that sense of starting over with a clean slate that seems to come with the new school year−no matter what your age. It's almost as if we get a clean slate as we head into the fall. For kids especially there's the social component of going back to school, and that's very nearly as important as academics. If you're an adult, you may remember when there was the hot toy every kid had to have−Tamagotchi, Silly Bands, even things like scented erasers. They help kids bond and create a social group around their interaction with a toy, or activity. It's an important part of the whole experience.
Fun for the Back-to-School Season
Here are some of the toys we think are worth a look for some end-of-summer, back-to-school play. Some of these are old friends with new twists, and some are brand new. Jump in and play with us!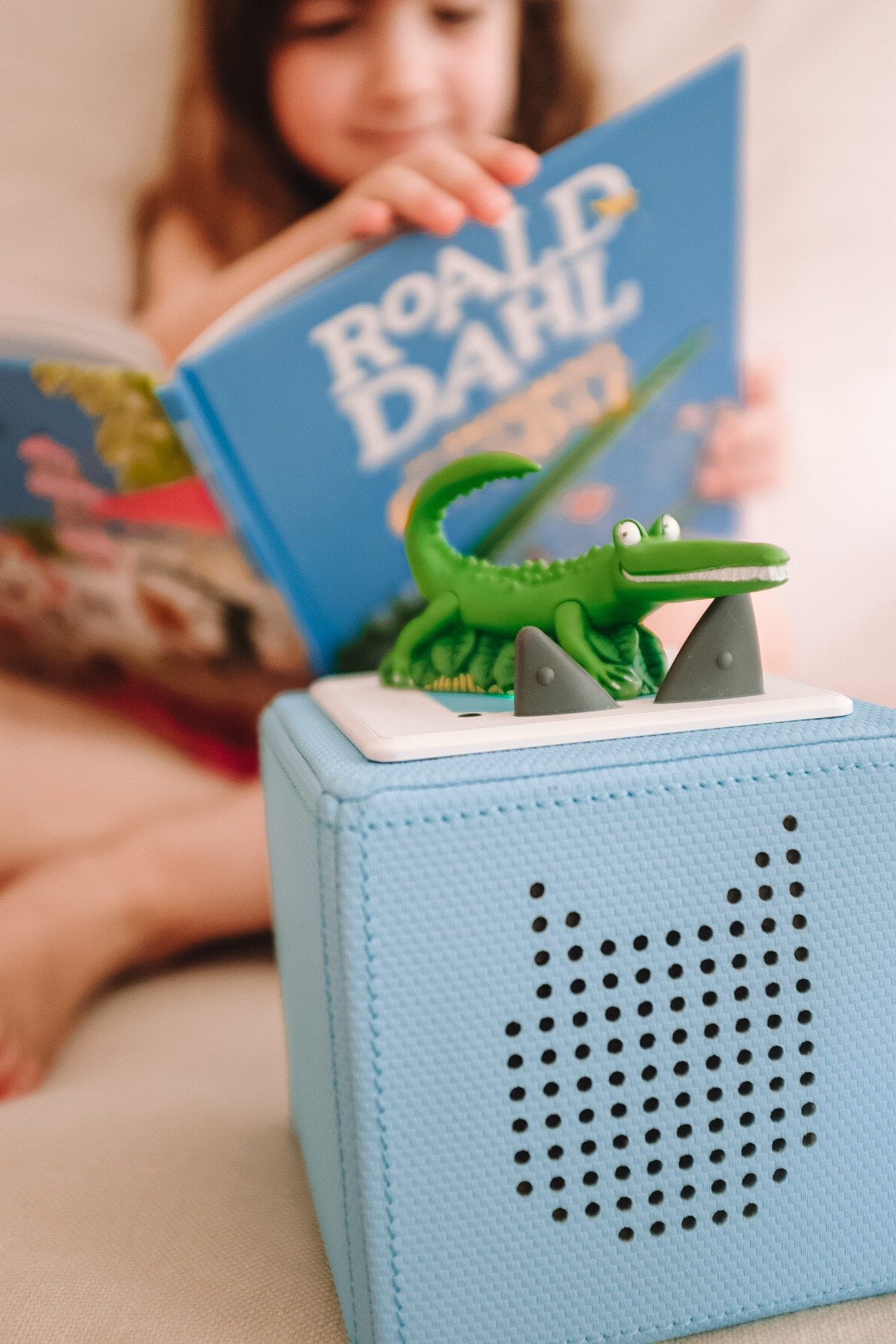 tonies from tonies
For ages 3 and up.
toniebox starter set $99.99, individual figures $14.99-$19.999
Where to Buy
Visitors to The Toy Guy know how much we love this whole line of products. It's screen-free storytelling in a huggable box. Sounds simplistic we know, and it is to an extent. When you place a tonies figure on the box, you unlock all kinds of great content including stories, interactive reading, and much more. New for this fall, the Toniebox helps kids get back into learning with exciting new figures from Dr. Seuss, Roald Dahl, Storybot, and DC Comics. The box is rechargeable, and you need an Internet connection to set up. Oh, and don't forget how beautifully designed the figures are. Besides the fun kids will have, playing with tonies is develops listening skills and builds imaginations as kids picture the stories. We love this for some quiet time solo, or shared with other kids or parents.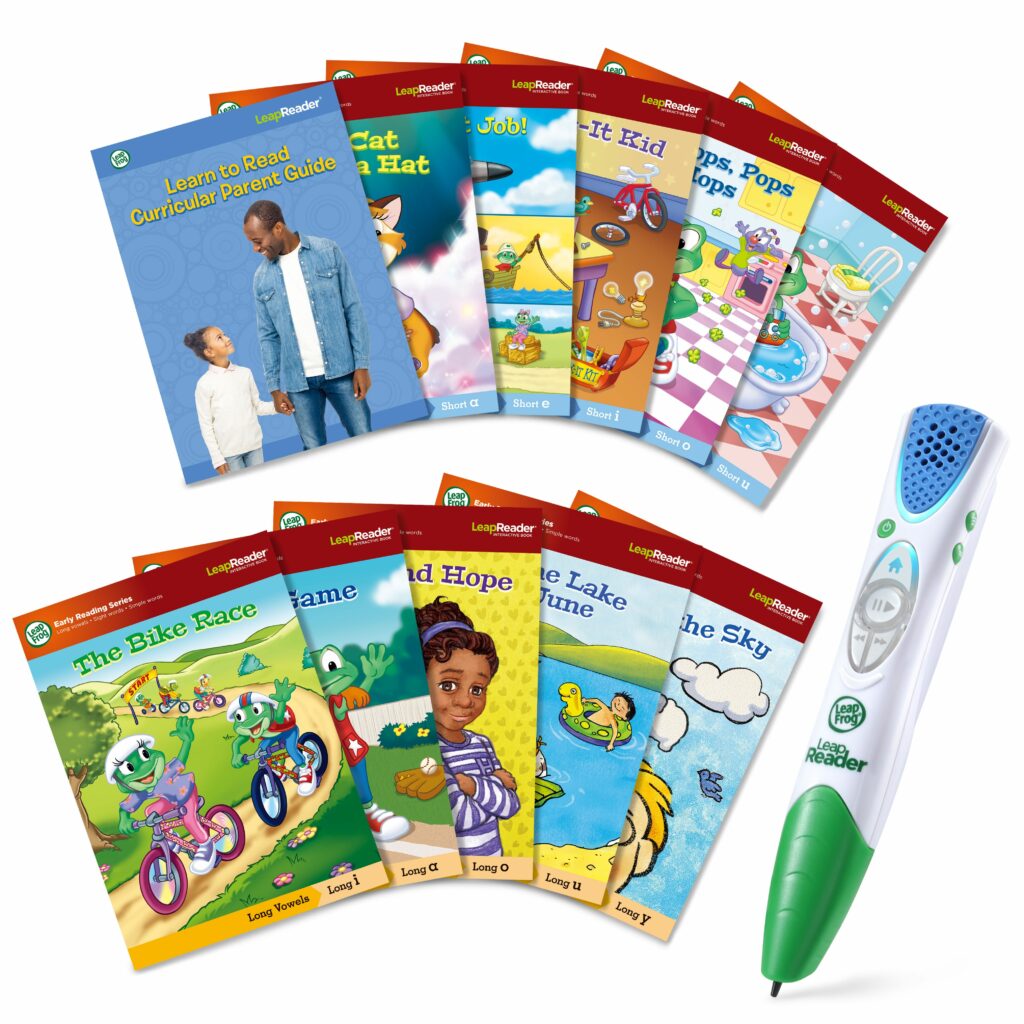 Leap Reader Learn-to-Read 10-Book Mega Pack from LeapFrog
For ages 4-8
$49.99
Where to Buy
This is a fun, effective way to help kids practice reading and develop reading confidence. Plus, it's super-cool to have an instant library. The ten softbound books have a range of topics and stories, and each focuses on a different reading level, which lets kids explore and experience the fun of reading at their own pace. Use the Leap-Reader pen to touch the pages to sound out letters and words, or follow along as stories are read out loud. Each book has an activities section at the end so kids can practice what they've discovered in the story and reinforce their skills. The Leap Reader has a rechargeable battery, is easy for little hands to hold, and much more. Oh, and if you need more than 10 books (and you probably will), there'a a whole library to choose from.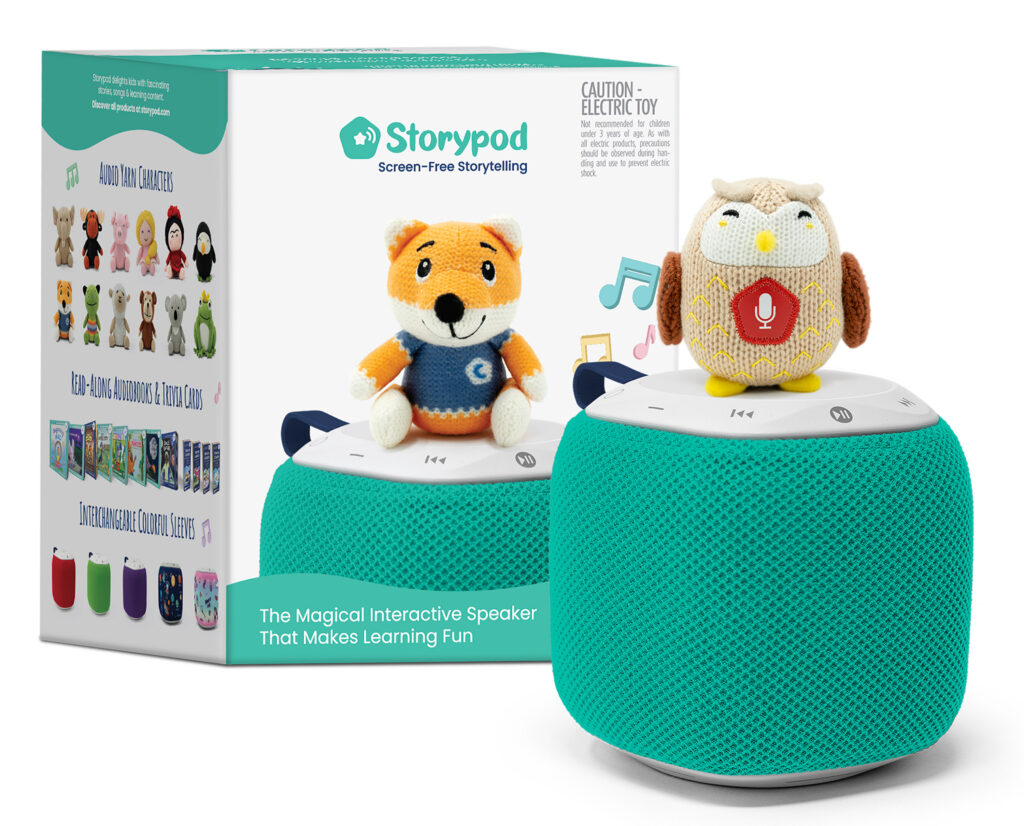 Storypod from Storypod
Ages 6 and up
$99.99 starter set, additional books, figures, accessories available
Where to Buy
This ingenious reading/playing/connecting system is really something special. It encompasses a wide range of audio play for 0-6-year-old kids featuring fun and engaging formats such as yarn-figurines, books, activity cards, and tokens. You can read books, that come in printed form, or as tokens. Simply touch them to the top of the unit, and you're off. There are also trivia games and much more. One of the features we really love are the Story Stickers. You can record up to 60 minutes in the app, attach the sticker to anything−and it will tell the story. Great for parents who want to read to their kids if they're away, or you can personalize a give. Or, our favorite, record a story about a family photo, and it's available in the voice of the teller any time. You can also get an optional, machine-washable sleeve, which we think is inspired.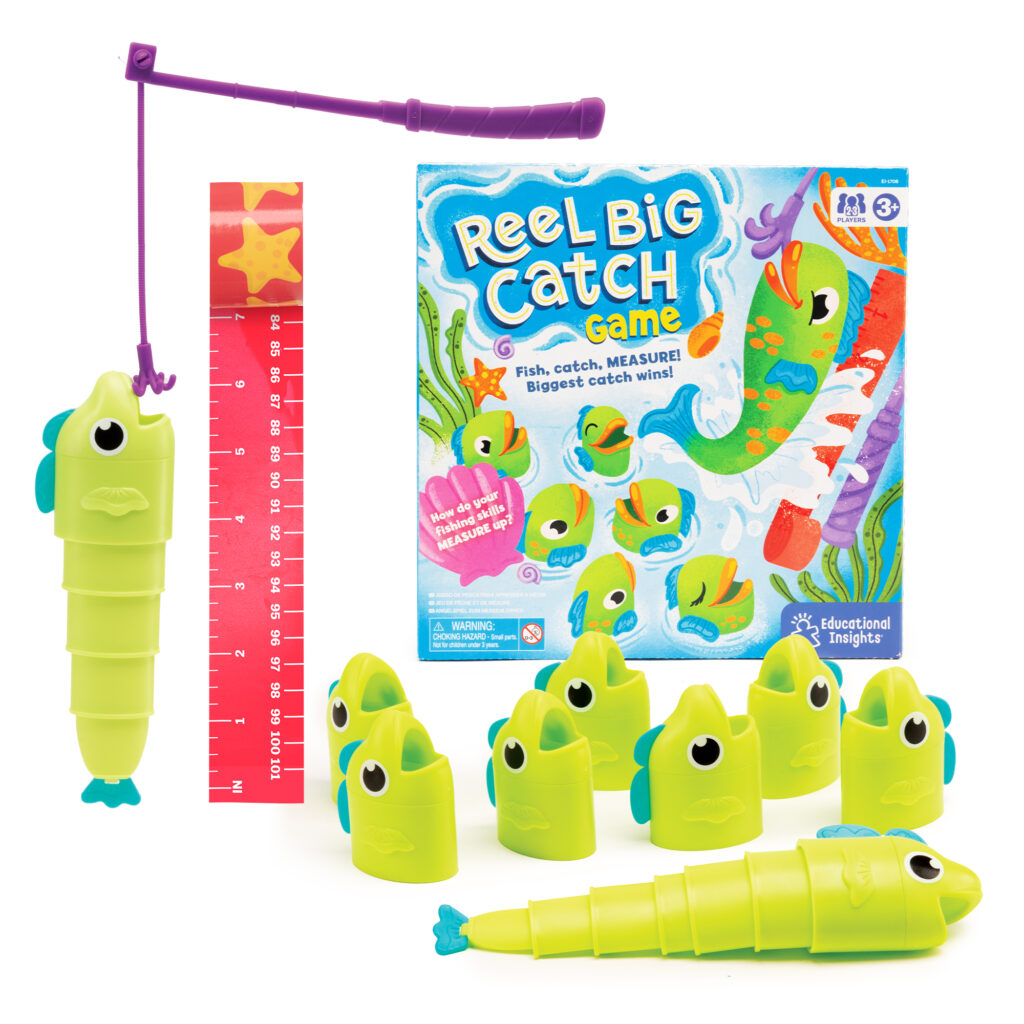 Reel Big Catch Game from Educational Insights
For ages 3 and up
$24.99
Where to Buy
Okay, we're kind of in love with this simple but delightful game. Place the nine fish on the table so their heads are pointing straight up. At that point, they all look identical. And that's when the fun begins. Hook a fish and lift it up from the table, and you'll see the first expand…or not. There are three sizes−small, medium, and large. Keep playing till all the fish are caught, and then use the measuring tape to see who had the biggest catch. Yes, you're practicing math, measurement and motor skills, but mostly it's just a lot of fun, and everyone is going to want a turn…no matter what their age. We also found it was kind of soothing just to pick up and play with the telescoping fish. But we're funny that way.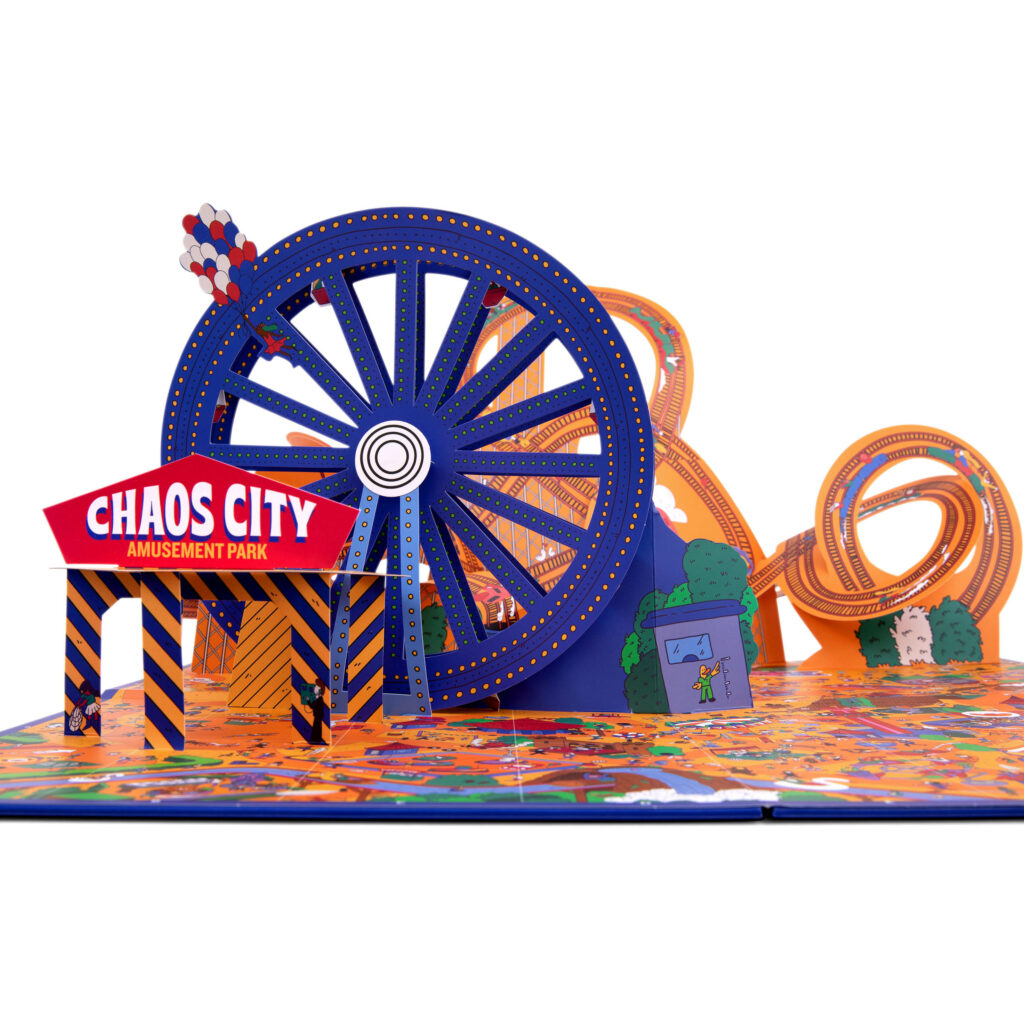 Search Party: Chaos at the Park from What Do You Meme?
For ages 8 and up
$24.99
Where to Buy
We really enjoyed playing this search-and find game. The gorgeous board opens up into a 3D amusement park, and your job as an intrepid searcher is to find more than 300 objects as you go through 15 different mystery missions. We found that the missions take 5-10 minutes, which is great if you want to play in little bits. Although it's suggested for 8 and up, younger kids loved the game, but adults need to be on hand to help…and maybe encourage patience. Remember, what's easy for a grownup my not be quite so simple for a kid. We got really involved in this and trying to work through the mysteries. Plus, if you just ant to have a bit of fun, the booklet has checklists of different objects you can on their own. We were amused by the crazy characters like a renegade zombie, two witches that crashed in midair, and remember, since it's 3D some of the things you have to find are up in the air.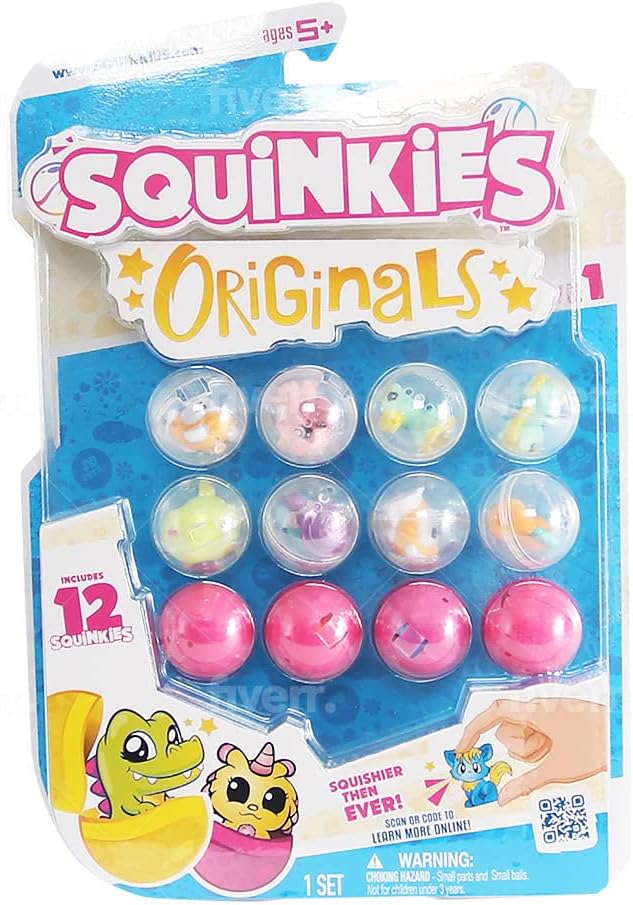 Squinkies Collector 12-Pack from Blip Toys
For ages 5 and up
$14.99
Where to Buy
As noted earlier, it seems like every year, there's one toy that becomes the hit of the playground, the one every kid wants and that defines at least partially the social aspects of the year. Usually they're benign, but sometimes they get banned or in certain cases, toy robots can be taken away by third grade teachers. All of that just adds to the appeal, though.
In 2023, that "it" toy is likely to be an old friend–Squinkies. Based on the popular capsule machine toys that kids love in many parts of the world, way back in 2010, these squishy, so-called "micro collectibles" started a trend. They're back for a new set of kids−and more popular than ever. From fanciful dogs and cats to sea creatures and zoo animals, each newly released Squinkie is an imaginatively designed, hyper-stylized character, that comes in its own transparent bubble. The 12-pack features the original characters back again, and there are 72 to collect in all.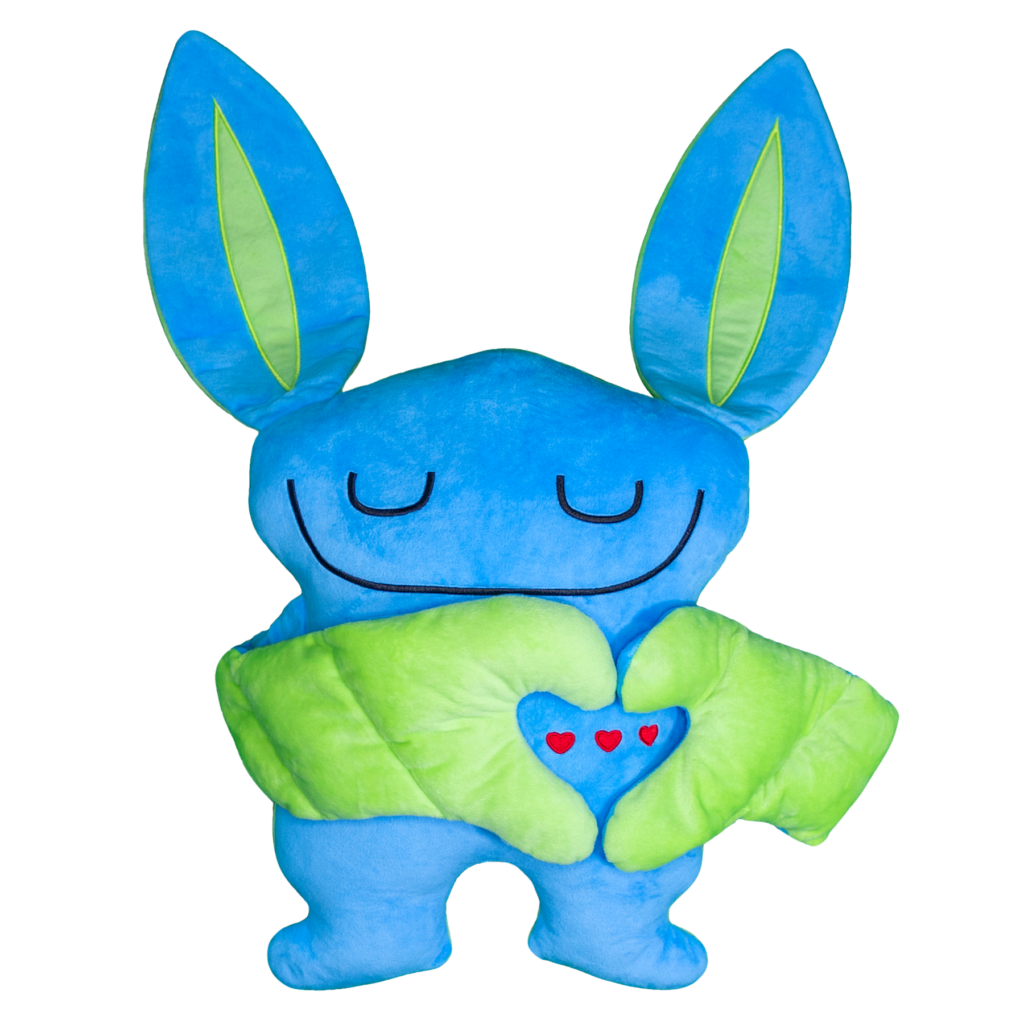 Bumpas from Good Soul Brands
For ages 3 and up
$34.99
Where to Buy
When life gets stressful−and even when it doesn't−it's great to have a best friend! Pretty much since there were kids, there have been dolls and stuffed toys that have played that role. For 2023, there's a line of innovative toys that are designed to take all that affection one step further.
Bumpas are huggable, weighted friends that are designed to give kids, or anyone, a warm hug. Weighing in at almost three pounds, Bumpas' arms are perfectly sized to give realistic-feeling hugs, and it's amazing that they really do seem to provide a sense of comfort and security, much like the very popular weighted blankets. We've been surprised and delighted about how good they feel. You might even say they've got your back.
There are four different characters to choose from, each with a quirky personality. And when their hands come together, they form a heart. As we've seen increasing levels of stress among kids, we're so pleased that toymakers are responding with love and care.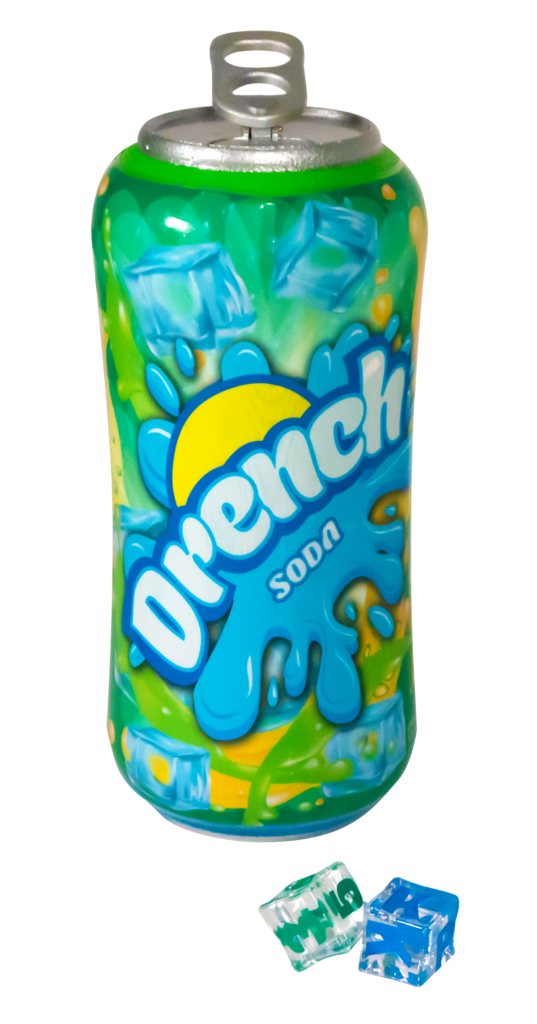 Drench from Mukikim
For ages 8 and up
$24.99
Where to Buy
A classic prank has become an effervescent party game! We all know how much fun it is to try to pop your soda can so it sprays your friend. It never gets old. Well, now, that's a great family game that lets everyone get in on the fun…with no sticky mess.
Fill the can with water, roll the "ice dice" to determine if you KEEP, PASS or CHOOSE a player and the number of times the player shakes the can. That player shakes the can, pulls the tab and sees if they get drenched…or stay dry. The last player to stay dry earns a point. (And don't worry, there's not a LOT of water…just enough to be a little surprise. So, "drench" is an exaggeration just for fun.)
We love suspense games, and in the last hot days of summer, especially, this one is super cool!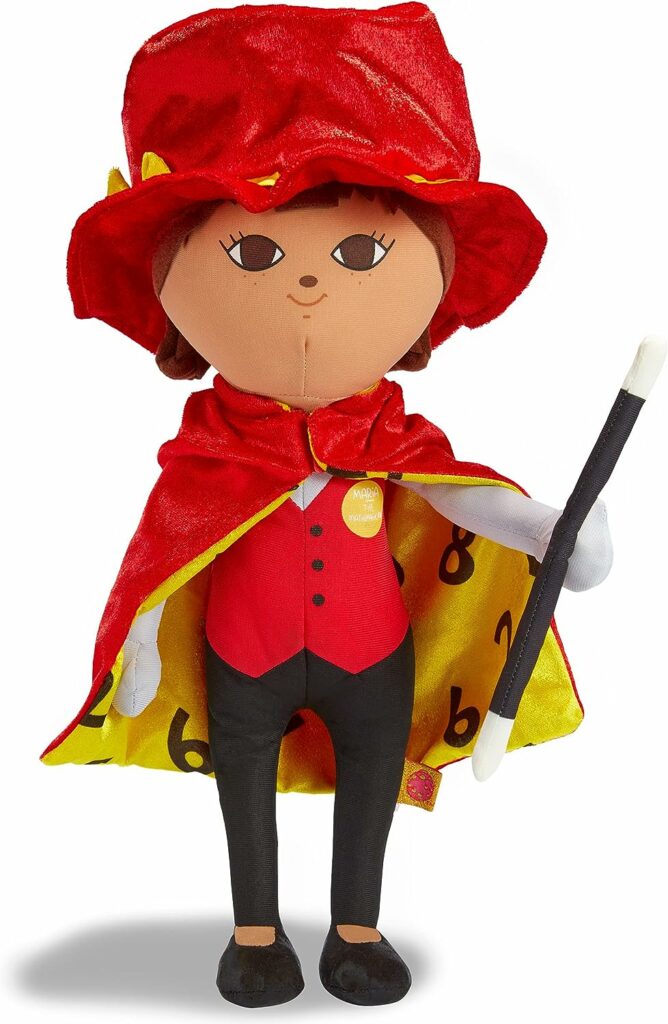 Maria the Mathemagician from Surprise Powerz
Ages 2-5
$49.99
Where to Buy
Here's some great doll play and learning fun you can count on! Maria the Mathematician Doll from Surprise Powers. She's one of a collection of four dolls that introduces kids to STEM concepts through doll play. Maria is 16 inches tall, soft, cuddly and ready to play. Maria says more than 75 different things while encourage learning math skills and playing imaginary games−all of which create essential experiences for the building blocks of learning. Just squeeze her hand to activate all the fun.
Maria is part of a collection that features four dolls, each designed to encourage problem solving through immersive, empowering play that helps kids believe in themselves and encourages enthusiasm for learning.
This is a time of year for lots of play! Keep checking back here as we update this list for your last days of summer fun.
DISCLOSURE: PURCHASE LINKS ARE TO PLACES THAT HAD IN-STOCK AVAILABILITY AT THE TIME OF PUBLICATION. THE TOY GUY DOES NOT RECEIVE ANY COMMISSION OR FEES IF YOU PURCHASE THROUGH THOSE LINKS. WE DEFINITELY RECOMMEND SHOPPING AROUND. PRICES LISTED HERE ARE MANUFACTURER'S SUGGESTED RETAIL PRICES. IN SOME CASES, PRICES MAY VARY.